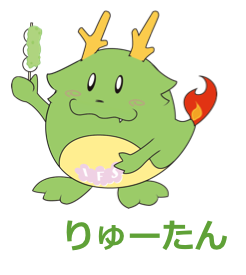 Institute of Fluid Science, Tohoku University Aerospace Fluid Engineering Laboratory
Welcome to Obayashi, Yakeno Lab.!

ABOUT

US

We are working on experimental fluid dynamics, computational fluid dynamics, and their integration for the innovation, safety, and creation of aerospace systems.
Innovative design and manufacturing assisted by "Computational Fluid Dynamics", "Multi-Objective Design Exploration" and "Uncertainty Quantification"
Innovative engineering design driven by "Data Assimilation"
Innovative aerospace plane experimented by "Magnetic Suspension and Balance System" and "Ballistic Range"
TOPICS
 2021-03-15 The textbook「データ同化流体科学―流動現象のデジタルツイン―」 "Data
        Assimilation Fluid Science-Digital Twin of Flow Phenomena" (written
        by Shigeru Obayashi, Takashi Misaka, Hiroshi Kato, and Ryota Kikuchi)
        was published by Kyoritsu Shuppan on January 13, 2021.
Please check
        the publisher's website for details.

 2021-01-29 You can now experience
You can now experience RMS visualization

 2020-12-24 
Updated highlights.



 2020-11-20 Asst.Prof. Aiko Yakino will give a lectur
e in the Design and Control
        Engineering session of "Searching for the interface between
        engineering and mathematics" organized by MMDS Modeling Division,
        Osaka University.

 2020-10-15 Prof. Shigeru Obayashi will give a lecture at the 2020 Symposium on
        Mathematical Engineering at Musashino University.         
Click here for details

 2020-10-05 
Prof. Shigeru Obayashi have been conferred the title of Tohoku
        University Research Professor.

 2020-05-28 The following paper has been accepted.         
Influence of small wavy roughness on flat plate boundary layer
         natural transition, H. Tameike, A. Yakeno and S. Obayashi,
         Journal of Fluid Science and Technology (JFST)

 2020-03-02 Mr.Yoshikazu Yoshimura has been appointed as a JSPS Research Fellow
         (DC1).

 2020-01-06 
Highlight
has been uploaded.

 2019-12-23 Mr. Hide Iwabuchi gave an oral presentation at 33rd Fluid Dynamics
        Symposium, and was selected as "Remarkable Study in CFD33" of
        "Journal of the Japan Society of Fluid Mechanics".

 2019-11-07 Mr.Potsawat Boonjaipetch and Mr.Hiroki Tameike won the "
Best
         PresentationAward
" at Sixteenth International Conference on Flow
        Dynamics(ICFD), Sendai, Miyagi 2019.

 2019-10-25 Ms.Kasumi Sasaki won the Fellow Award at JSME Symposium : Sports
        engineering and Human Dynamics 2019.

 2019-10-17 Mr. Masahide Kuwata gave an oral presentation at the 57th Airplane
        Symposium and received the "Student Excellence Award".

 2019-10-01 Shimoyama Lab has been independent as the "Fluids Engineering with
        Data Science Laboratory." The website has moved
here

 2019-08-26 The following paper has been accepted.         
Application of observability Gramian to targeted observation
        in WRF data assimilation, R. Yoshimura, A. Yakeno,
         S. Obayashi and T. Misaka, Tellus A: Dynamic Meteorology &
         Oceanography.

 2019-08-28 The following paper has been accepted.         
Three-Dimensional Global Stability on Stuart Vortex of
        Free Shear Layer, Yakeno A. and Hirota M., Progress in Turbulence
         VIII.iTi 2018. Springer Proceedings in Physics, vol 226. Springer

 2019-04-23 
The lecture "Mathematics I" is held in Quarter 1.

 2019-03-25 
At the International Conference on Computational & Experimental
        Engineering and Science (ICCES)
,Prof. Shigeru Obayashi and
        Asst. Prof. Aiko Yashino gave an invited talk.

 2019-03-20 Mr. Ryota Fukuchi gave an oral presentation and won the "
Good
        Presentation Award for Student
"at the Japan Aerospace Society
        Northern Branch 2019 Lecture and the 20th Reusable Space Propulsion
        Symposium.

 2018-12-06 
The lecture "Fluid Design Informatics" is held in Quarter 4.

 2018-07-04 This websight has been renewed.

 2018-05-23 Asst. Prof. Aiko Yakeno gave an invited talk at
the Fusion Research
        Seminar
at TFC, Tohoku University.

 2018-03-12 Asst. Prof. Aiko Yakeno gave an invited talk at Imperial College
        London, Department of Aeronautics.

 2018-01-04 
Highlight
has been uploaded.

 2018-01-01 A new year postcard with a picture of 'RYUTAN' has been arrived.         
NewYearRYUTAN

 2017-10-22 Asst. Prof. Aiko Yashino gave an invited talk at the 2nd meeting of
the
        Design Information Driven Study Group
.

 2017-10-01 Dr. Aiko Yakeno has been appointed as an assistant professor.

 2017-04-20 The article has been published in Research Feature Highlights of
        Tohoku University.         
"Aiming high: Shigeru Obayashi is innovating human flight"