INFORMATION
2020-09-14

The second phase of the project website is now open.
Click here for the first phase of the website.

2020-02-29

The first phase of the project was completed successfully, and the final report will be published at NEDO.
Background
A reduction of the cost in aircraft developments is an urgent issue
Computer-Aided Engineering (CAE) and associated high-performance computers have been promising technologies to facilitate the issue above


NEDO National Project on Advanced Materials & Process Development for Next-Generation Aircraft Structures started in 2015 and has accomplished the following items:
→Optimization of a wing design at a cruise condition using Carbon Fiber Reinforced Plastics (CFRP) with various combinations of fibers and resins
→Development of a simulation framework to realize a lower-cost certification process, laminar flow technology, engine-airframe integration, high-fidelity aerodynamic prediction at the non-cruise condition.


The more advanced usage of composite materials is desired in the airframe structural design so that we can take advantage of something beyond just a reduction in the structural weight.
One of the promising technologies is the use of Carbon Fiber Reinforced Thermoplastics (CFRTP) in the airframe structures, which, however, has not been well-investigated worldwide yet.

CAE technologies to perform a full-aircraft design using composite materials
CAE technologies to evaluate the applicability of CFRTP to airframe structures

→ Towards an Ideal Aircraft-structure Design for CFRTP.
Development details and expected results

Practical application and handling of the results

Brushing up the development system through industry-academic-government collaboration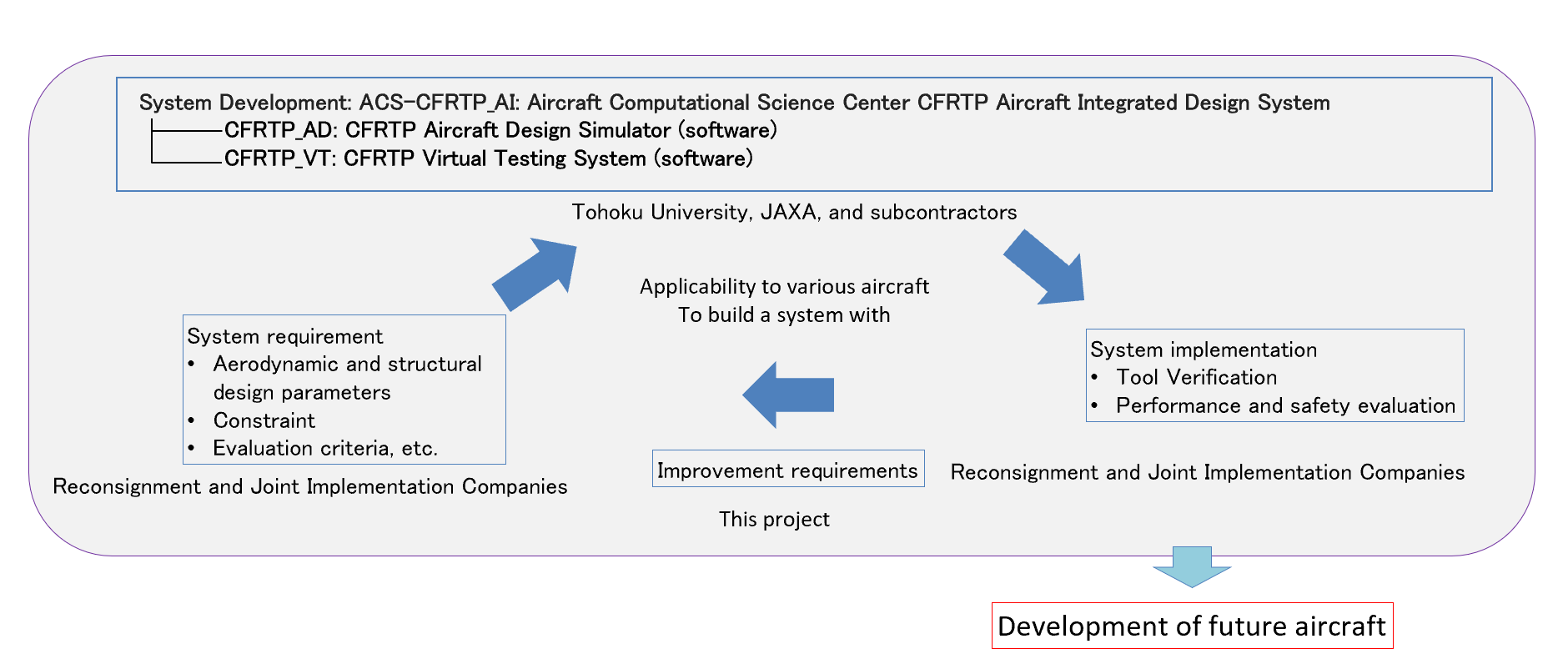 Outreach of R&D results through international collaboration