Undergraduate School

School of Engineering Department of Mechanical and Aerospace Engineering Cooperative Program


High Speed Reacting Flow Laboratory
Hayakawa Laboratory

We are performing researches on combustion phenomena using large test facilities, laser techniques and numerical simulations to contribute to the development of low-emission and high-efficient combustion technologies.
Complex Shock Wave Laboratory

Development of advanced numerical methods for complex fluid flows accompanied by shock waves, such as volcano eruptions, laser-induced bubble expansion and collapse, and hypervelocity water entry phenomenon.
Aerospace Fluid Engineering Laboratory
Obayashi & Yakeno Laboratory

Development of the supersonic biplane theory, measurement-integrated simulation of turbulence phenomena, and multi-objective design exploration for design space visualization and knowledge discovery.
Spacecraft Thermal and Fluids Systems Laboratory
Nagai & Chang Laboratory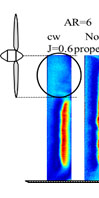 We study the methods to estimate the aerodynamic heating by using functional molecule sensors, and study and develop thermal-fluid measurement technology which can be used to measure extreme environment fields with high temperatures (1000°C and higher) as well as cryogenic temperatures.
Computational Fluid Physics Laboratory
Hattori Laboratory, Hirota Laboratory

We develop and apply new methods in computational fluid dynamics with high precision. We also study various flow phenomena analytically using methods of mathematical physics.
Multiphase Flow Energy Laboratory
Ishimoto & Oshima Laboratory
Research and systematization based on the phenomenologically verified massively parallel computation is performed for the development of sustainable multiphase frontier energy system.

Biomedical Flow Dynamics Laboratory
Ohta & Anzai Laboratory

We create a new medical devices and medical simulations with controlling blood flow based on physics, chemistry, and biology to develop safety treatment and easy care for patient.
Integrated Simulation Biomedical Engineering Laboratory
Funamoto Laboratory

For advanced diagnosis of circulatory diseases, we investigate in vivo complicated hemodynamics in large blood vessel as well as in microcirculation with integration of measurement and computation.
Biological Nanoscale Biomedical Engineering Laboratory
Sato & Liu Laboratory

This laboratory aims at a fundamental study and applications of a next-generation medical technology,"plasma medicine" through the research on interactions between a plasma flow and cells/bacteria.

Energy Resources Geomechanics Laboratory
Ito & Mukuhira & Liu Laboratory

We investigate smart methodologies to know and control large scale fluid flow in subsurface at few km deep, and we apply the methodologies to solve the problems on earth environment and energy.