Students' Voice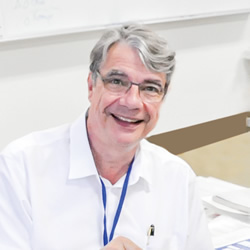 Jean-Yves Cavaille, Professor
Message from the Lyon Center
Lyon is a great university city, with more than 140,000 students in various fields: one can study physics, mechanics, but also letters, international law. The university is also well known for medicine and mathematics! The students come from many continents and the cultural exchanges are very easy: they are really open minded.
In Lyon, we have been developing joint projects with friends from Tohoku University for more than 20 years, in a complementary way: our different cultures lead us sometimes to think differently to solve even more complex problems. It's the beauty of collaborative research...
Working at IFS Lyon Center and living in Lyon will give you the best opportunity to combine your passion for science and discovering a culture where good taste and beauty are as important as in Japan, but so different! You are welcome to join us!