Students' Voice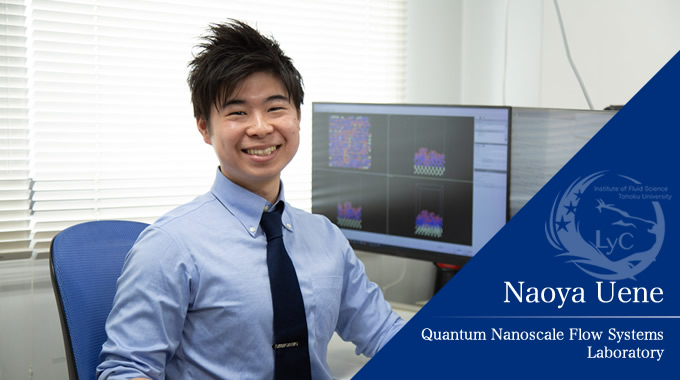 I am currently researching semiconductors at the Nanoscale Flow Research Division within the Institute of Fluid Science at Tohoku University. I originally proceeded to Tohoku University's School of Engineering from the National Institute of Technology, Yonago College in Tottori Prefecture. One of the main reasons I wanted to proceed was because I wanted to study abroad and begin joint research, so I joined the Tokumasu Laboratory, which proceeds joint research with other institutes. My research topic is an efficient optimization for the deposition process to form a thin film during the manufacturing of semiconductors used in cell phones and computers. We should optimize many experimental parameters such as substrate temperatures, gas species, and pressure in the deposition process. If the best condition can be derived through simulation, we can optimize the process effectively.

I stayed at INSA Lyon for about two months and participated in a collaborative research program at the Lyon Center. My research method is mainly simulation, but some people were also doing experiments in the INSA Lyon laboratory. I was able to broaden my horizons by exchanging ideas with researchers having various backgrounds.
During my stay, I traveled on weekends and visited tourist spots in Paris and Geneva and a magnificent national park in Croatia. I was really impressed by the people I met and the beautiful scenery there. The people in France were very kind, and thanks to the support of many people, I was able to have a valuable experience even at a young age. Also, the support from the dedicated instructors at the Lyon Center gave me peace of mind in my daily life there. I am indebted to their kindness, and I will use this experience in my research to produce exemplary achievements.