Students' Voice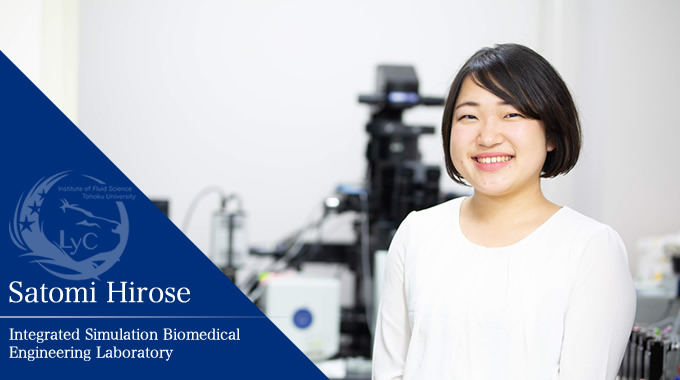 I was a part of a biophysics laboratory at Lyon 1, where I conducted research on the aerotaxis (attraction to oxygen) of Dictyostelium Discoideum. I'm now a member of the Funamoto Laboratory at Institute of Fluid Science, and here we've been developing microfluidic devices that generate various environments for cell experiments. Applying those techniques, at Lyon we developed and fabricated a device that can observe motility of D. discoideum amoeba under different oxygen environments, and conducted cell experiments and motility analysis.
Given the unfamiliar environment, many of the challenges I faced were completely new to me. Many mistakes were made in the beginning and it was a process of trial-and-error. On weekdays, I conducted experiments and had discussions with lab members, and on weekends, I studied programming, which I had no experience in, for data analysis. It was a very short two and a half months, but I was very happy to have achieved satisfactory results in the end.
In addition, there were researchers with various expertise and backgrounds in our laboratory. I was very impressed by the multifaceted discussions with no barriers between different fields that took place in the weekly seminars. I had been enrolled in the Department of Chemical and Biomolecular Engineering as an undergraduate, but I became more interested in mechanical aspects during my studies, so I switched to mechanical systems for my master's program. I felt that in Japan, it's more common for people who continue delving deeply into a single specialty to be highly regarded. However, my experience in France has shown me that my background is not a weakness, but can be a strength when interacting with various researchers and engaging in multifaceted discussions.
This was my first stay in France and I was sometimes at a loss in daily life because I could not understand the language. However, once I got used to it, I was able to communicate with people using basic French so this was a wonderful experience for me.