Students' Voice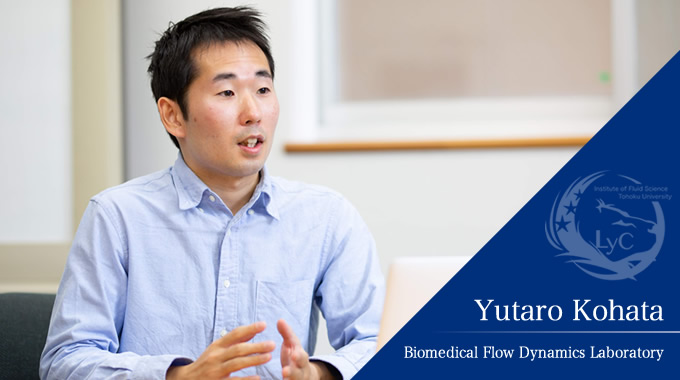 My research is on the analysis of blood flow in the brain, and I'm trying to use simulations to determine how fast and how much blood is flowing through the brain. Normally, a contrast medium is used to test for blood vessel blockages and aneurysms, but current medical science relies on the experience of doctors to make decisions. We aim to change this by using images to quantify velocity, flow rate, and pressure. However, actual medical images are hard to come by and information obtained is limited due to their two-dimensional nature.

During my two-month stay at INSA Lyon, I was able to collaborate with a team conducting research on medical imaging, which opened up a new avenue of research: creating and studying images myself. There was an X-ray simulator that allowed us to set the concentration of the contrast medium, the type of X-ray, and the angle, and I was able to talk to the person who actually created the X-ray simulator. Going to Lyon for research is what really made this possible. I was able to form strong connections with my fellow students and other people.
During my stay, I lived in a dormitory and shared it with another exchange student from the IFS. On weekends, I took the train to Paris and Marseille, as well as Strasbourg. The Lyon Center's program in France not only provided me with financial support, but also gave me a great opportunity to make connections with people abroad and provided me with a new angle for my research. It also gave me a chance to improve my English skills and motivated me to take on further challenges.