Students' Voice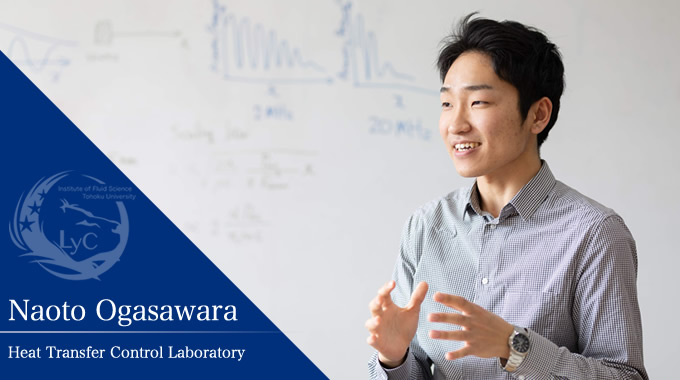 I had already experienced studying abroad several times before the internship program in Lyon Center. In my opinion, the necessary skills of a global researcher or engineer are effective communication skills to discuss technical knowledge in English. I learned about the Lyon Center when I enrolled in Tohoku University's Graduate School, and I thought that I can obtain the global skills through the internship program.

I am currently doing my research about natural convection in heat transfer, aiming to improve the cooling efficiency of devices that use natural convection. At INSA Lyon, I learned about ultrasonic flow, and it was a totally new field for me. However, my supervisors at INSA Lyon kindly gave me detailed guidance from basics to applications. This is one of the advantages of the Lyon Center, and I don't think this kind of experience is possible in a normal exchange program. After gaining detailed knowledge there, I'm now able to participate in more technical discussions in English. Besides, I came up with the ideas to utilize what I learned about ultrasonic flow at INSA Lyon to my research theme.
The people I met in Lyon were very kind, supportive, and friendly. We had lunch and dinner together and sometimes had a language exchange to deepen our connection. During my free time, I went hiking in the Alps near Lyon for a change of pace. After completing my master's degree, I plan to work in power plant design, which will require discussions in English with engineers from overseas. I believe that I can utilize my experience in studying at the Lyon Center for my future work.