NEWS
2023.02.16
A delegation from Singapore visited Tohoku University to introduce CREATE, an international research campus, and had an inspection tour at the Institute of Fluid Science.
On January 27, a Singaporean delegation visited Tohoku University to meet with researchers and to introduce the Campus for Research Excellence and Technological Enterprise (CREATE), an international research campus and innovation hub where Singaporean universities conduct interdisciplinary research in collaboration with some of the world's leading universities. The National Research Foundation of Singapore (NRF) supports CREATE, and a number of representatives, including its Chief Executive Officer, Kian Teik Beh, were among the party. They had meetings with the director and the vice president of our university, and an inspection tour at the Institute of Fluid Science. 
The visiting group met for discussions with Executive Vice President Toshiya Ueki and Executive Vice President Motoko Kotani. EVP Ueki introduced Tohoku University's history, current initiatives, and future plans, and the guests were greatly interested in the university's cutting-edge research and international strategies. The meeting was held in a friendly atmosphere, and both sides enjoyed what was a valuable opportunity to exchange opinions with a view to strengthening cooperation between the university and Singapore.
Prior to the meeting, the group visited the Institute of Fluid Science and were given an overview of the institute by its director, Prof. Kaoru Maruta, and inspected various facilities including anmonia combustion research which is expected to be the carbon-free fuel. The group later visited NanoTerasu, the next-generation synchrotron radiation facility which is currently under construction on the new extension to the Aobayama Campus. The first beam is expected to be delivered in 2023, and the facility is scheduled to be fully operational from 2024.
<Inspection Tour at the Institute of Fluid Science>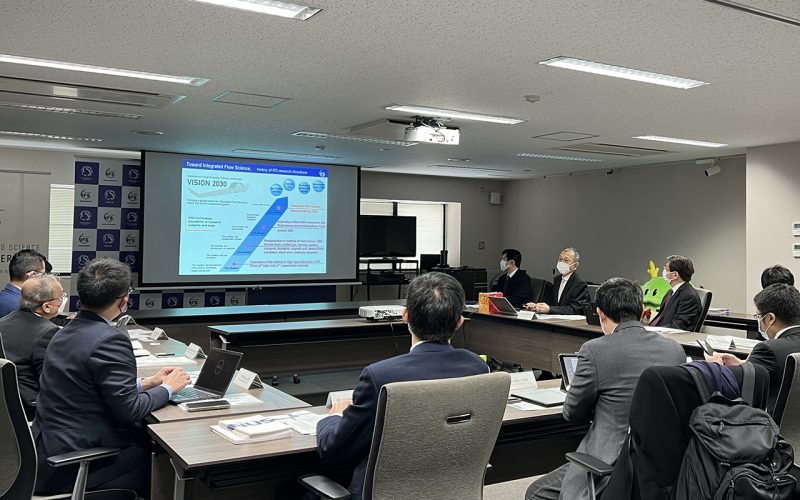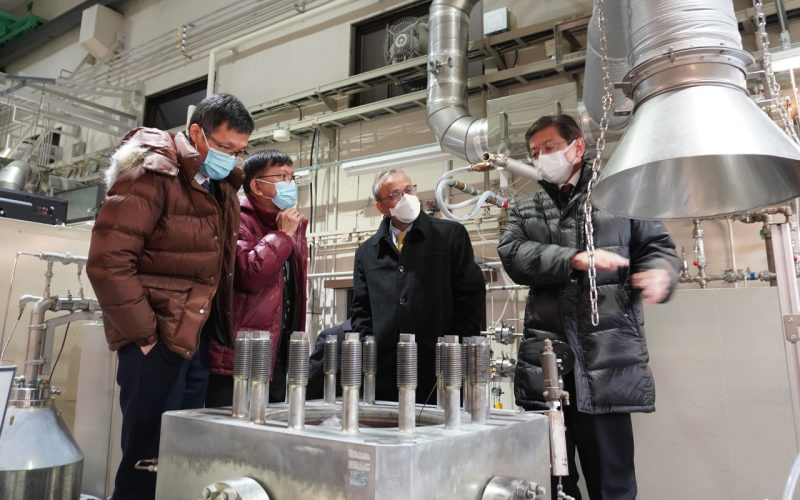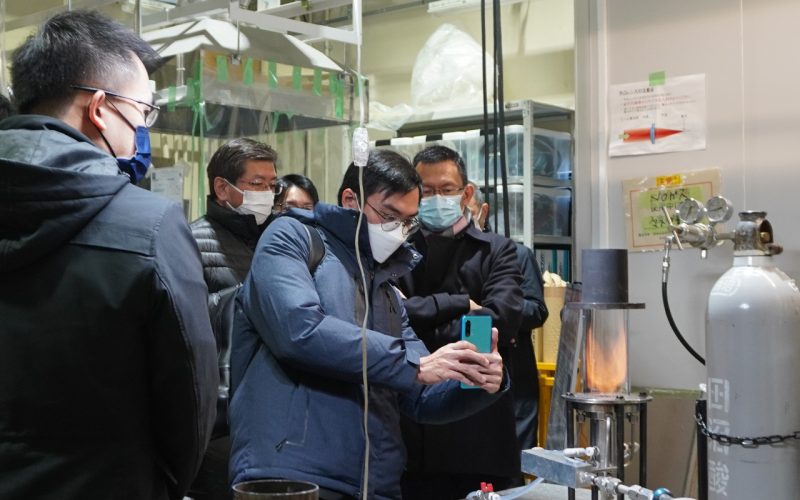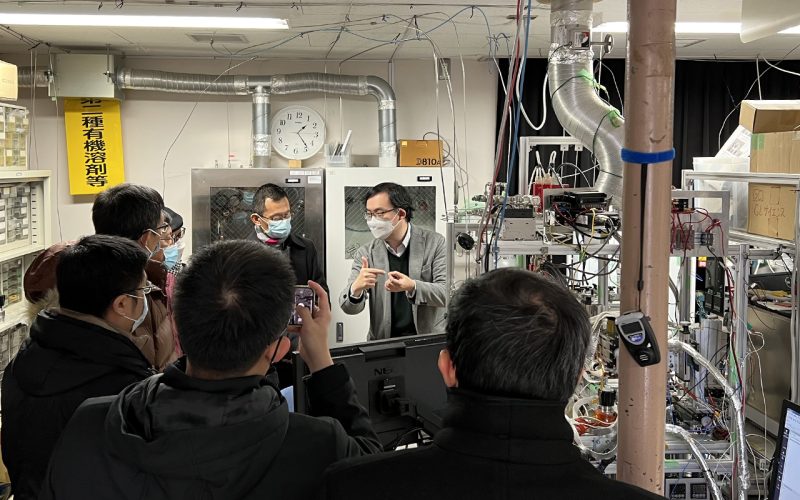 <Group Photo>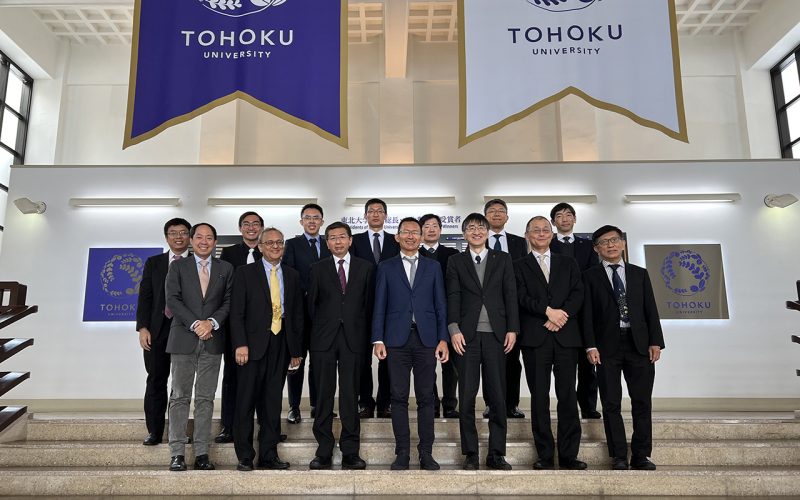 <Inspection Tour of NanoTerasu, the next-generation synchrotron radiation facility>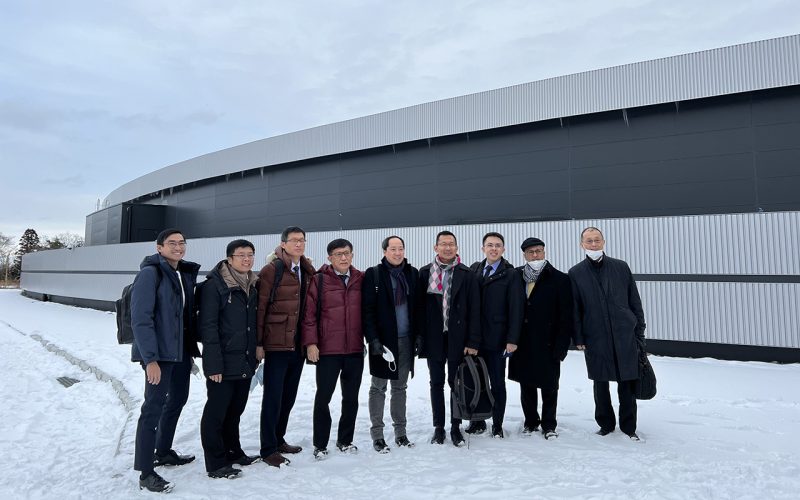 【Related Links】
News of the Global Engagement Division, Tohoku University
SRIS International Center for Synchrotron Radiation Innovation Smart, Tohoku University